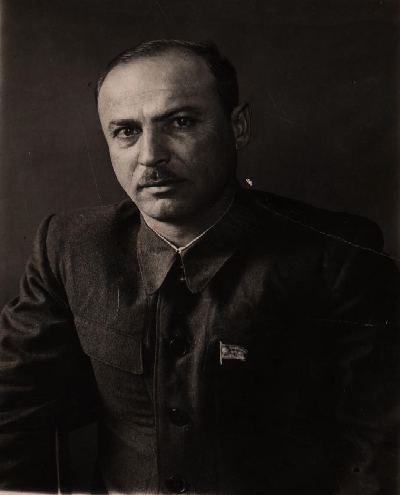 Sevastov Konstantin Onufrievich (1913—1977), was born in the village of Tsikhisjvari, Borjomi region. By specialty hydraulic engineer. Headed the water management and consumer cooperation of the Akhaltsikhe region. FROM 1945 r. in Soviet work - for over five years he was the chairman of the Tsalka regional executive committee. 1954-1957. - Secretary of the Gardabani RK of the Communist Party of Georgia. Then he held economic posts, managed a number of enterprises in the city of Rustavi.
Paid attention to the development of the national economy, introduction of mechanization, strengthening industrial discipline.
Delegate of the XIV Congress of the CP(b) Georgia, Deputy of the Supreme Soviet of the Republic, Konstantin Sevastov was awarded two Orders of the Badge of Honor, medals, awarded with the Certificate of Honor of the Presidium of the Supreme Council of Georgia.
Place of Birth
:
Georgian SSR Borjomi district of the village of Tsikhisjvari
Place of death
:
Georgian SSR g. Rustavi
Burial place
:
Georgian SSR Borjomi district of the village of Tsikhisjvari